Senior Associate Attorney
Clinton R. Brimhall, JD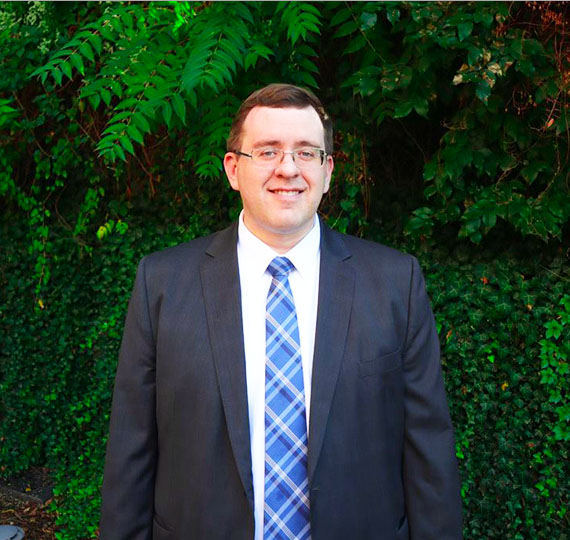 Meet Clinton R. Brimhall, JD
Utah attorney Clinton R. Brimhall has helped clients wade through and evade legal difficulties since 2014. He works for and with his clients to achieve the best possible outcome. He cheerfully discusses available options and responds to questions or concerns. With a pragmatic eye, he is as likely to advise bringing the matter before the court as he is to advise an alternate solution or even the cutting of losses. He recognizes that some outcomes are worth fighting for and that other outcomes are worth less than peace of mind and avoiding the emotional turmoil that can come with litigation. Humor and an understanding ear are available when appropriate.
Clinton has experience helping clients plan, file, build, and litigate their cases. In situations where the trial court ruled against the client, he has helped client with appeal options, even when Christensen Law was not brought in until after trial. Where the other side claimed the trial court erred, Clinton has successfully defended against the appeal. Clinton has also helped clients settle their cases and avoid trial entirely. He routinely advises clients that such settlements can be better than a trial ruling. On the other hand, he is not afraid to point out where a proposed settlement is bad or could lead to future problems.
Clinton has experience with and can assist with a variety of legal matters. In the realm of family law, he helps with divorces, annulments, child custody, child support, custody modification, child support modification, stepparent adoption, protective orders, and other similar or related matters. For juvenile matters, Clinton can assist with child protective orders, custody, child support, parental rights, and DCFS appeals, among others. In the more general civil arena, Clinton has experience with stalking injunctions, contract disputes, property disputes, wrongful liens, nuisance, and other civil matters. In probate, Clinton can assist with guardianships, conservatorships, basic estate planning, and other similar concerns.
As for qualifications and background, Clinton graduated magna cum laude from the J. Reuben Clark Law School at BYU. While at BYU, Clinton served as an executive editor on the law review and took classes geared toward teaching attorneys how to help domestic violence victims. In his spare time, Clinton enjoys cooking experiments and writing.
Clinton is licensed to practice law in all state and federal Utah courts. Additionally, Clinton is admitted to the bars of the United States Court of Appeals for the Tenth Circuit and the Supreme Court of the United States.