Managing Attorney
Steve S. Christensen, JD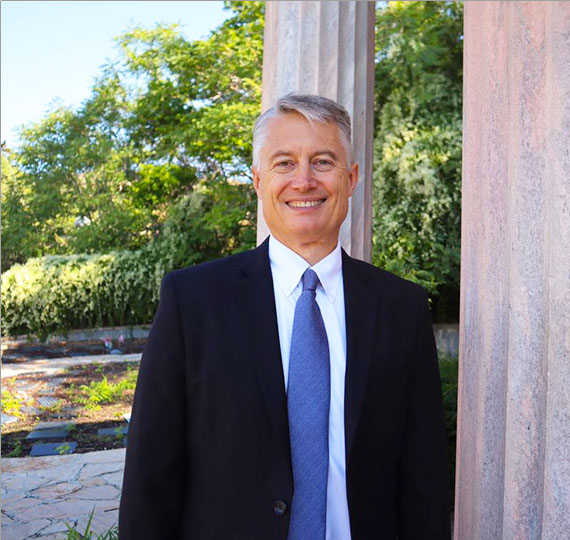 Meet Steve S. Christensen, JD
Utah attorney Steve S. Christensen brings over thirty years of experience as a trial and appellate attorney to the table. Steve considers his client's ideas, concerns, and goals in candidly recommending the best courses of action for each case. Steve's clients see him as a person they can trust to listen carefully and give advice. As his clients explain their situations, Steve listens with a compassionate ear.
Steve is relentless in pushing forward his clients' best arguments and ensuring that his clients can have their day in court if a reasonable settlement is not offered or accepted. Steve is willing to go the distance even in uphill battles or where the odds have been stacked unfavorably. As a parent and grandparent, Steve understands that children need both of their parents and is committed to vindicating his clients' rights to their children.
Besides being unrelenting where it matters, Steve has a mind well-suited for tracking and gauging details and can think on his feet. He can quickly point out discrepancies in calculations or point out the long-term effects of a proposal or argument. This is invaluable both in the courtroom and at the mediation table. Steve has rescued many clients from unnecessary legal drama on one hand or severe consequences on the other by pointing out that a decision has either minor or major consequences.
Having handled well over a hundred trials and other evidentiary hearings before judges, Steve will not shy away from a fight. He takes pride in addressing his clients' concerns and conveying their cases convincingly to juries and judges. However, he also understands that the best outcome is sometimes a settlement. Steve has settled hundreds of cases at all stages of litigation—even after the trial but before the ruling.
Steve has experience with and is prepared to assist with a wide variety of legal matters both at trial and on appeal. He has prevailed both at trial and on appeal. His areas of practice and background include family law, parental rights, divorce, custody, child support, juvenile court matters, protective orders, stalking injunctions, business allocation, and others. He has represented both individuals and businesses.
Steve is licensed to practice in all state and federal Utah courts, as well as the United States Court of Appeals for the Tenth Circuit and the Supreme Court of the United States. He graduated from the J. Reuben Clark School of Law at BYU, where he had previously received a bachelor's degree in Japanese. He has been a partner or law firm owner since 1998.
Outside of the practice of law, Steve engages in a wide variety of activities. He has volunteered with the Boy Scouts and routinely gone on hikes and backpacking trips. On one notable and memorable excursion, he hiked fifty miles through Iceland with two of his kids. He loves playing board games and sports with his children and tennis with his wife. He enjoys practicing instrumental music with his children and listening to classical music and audiobooks. He works hard on his garden and enjoys working on his family history.